Sprinkled with bronze studs, the Enchanted Octopus ring has 8 whimsical legs that will eloquently hug your finger. Designed to be lightweight and fanciful, have fun flashing your octopus statement ring!
PATINA CARE: Please avoid harsh chemicals, soaps, sweating, hot water, swimming, etc., as this may remove the patina.

ATTN Please Read Disclosure:
1. Antiquing will vary
2. The bronze patina will wear and change over time.
3. Please make sure you are fine with bronze before purchasing. Bronze is alloyed with copper so it tends to cause skin discoloration in a certain percentage of the population. As with any metal (ex. brass, silver and gold), discoloration can also be caused by the pH level in your body. There are products that you can purchase to seal the jewelry (similar to clear nail polish). Please contact me for recommendations.
Silver Enchanted Octopus Ring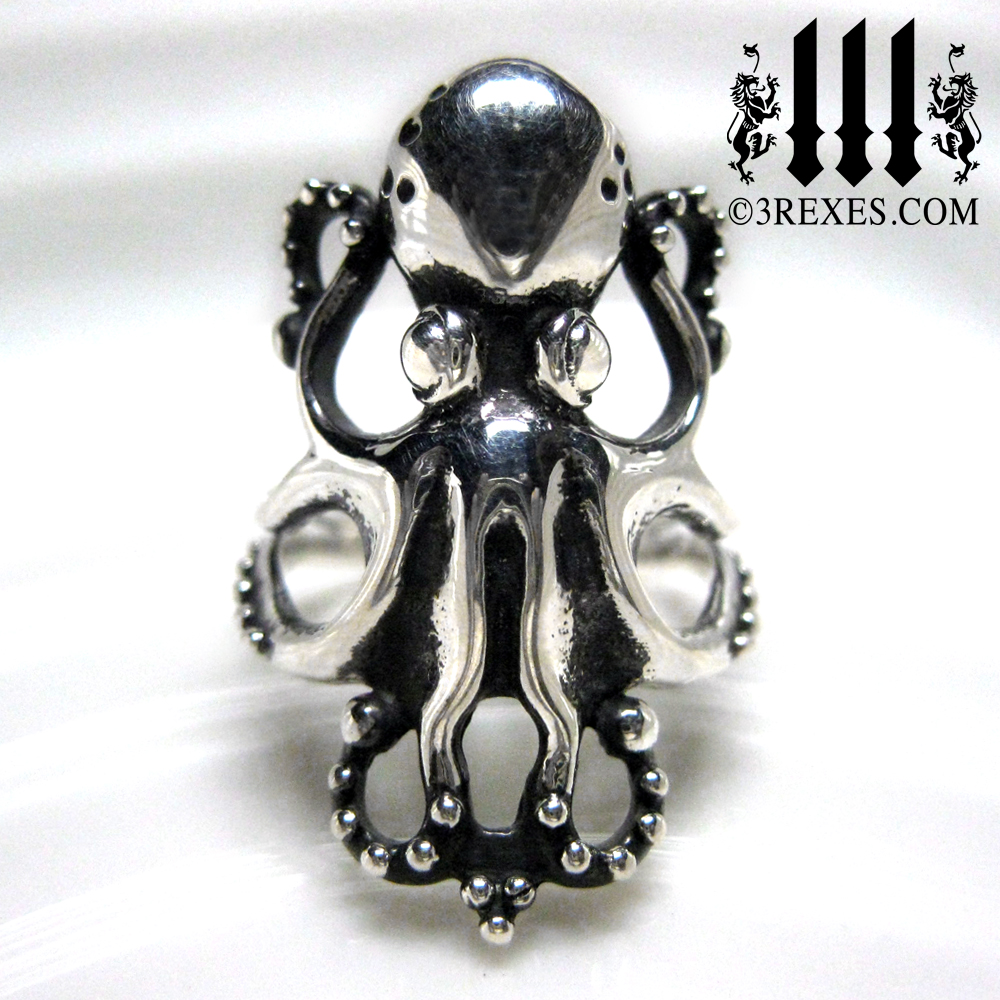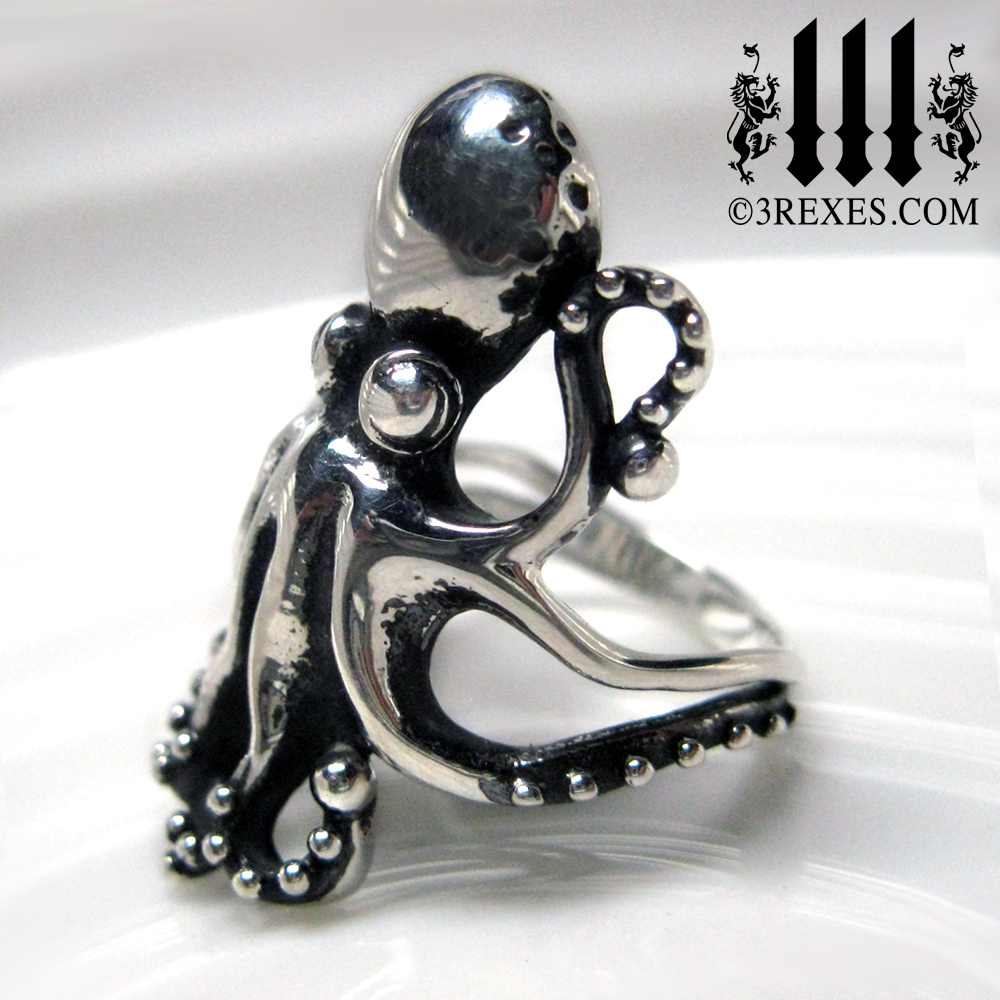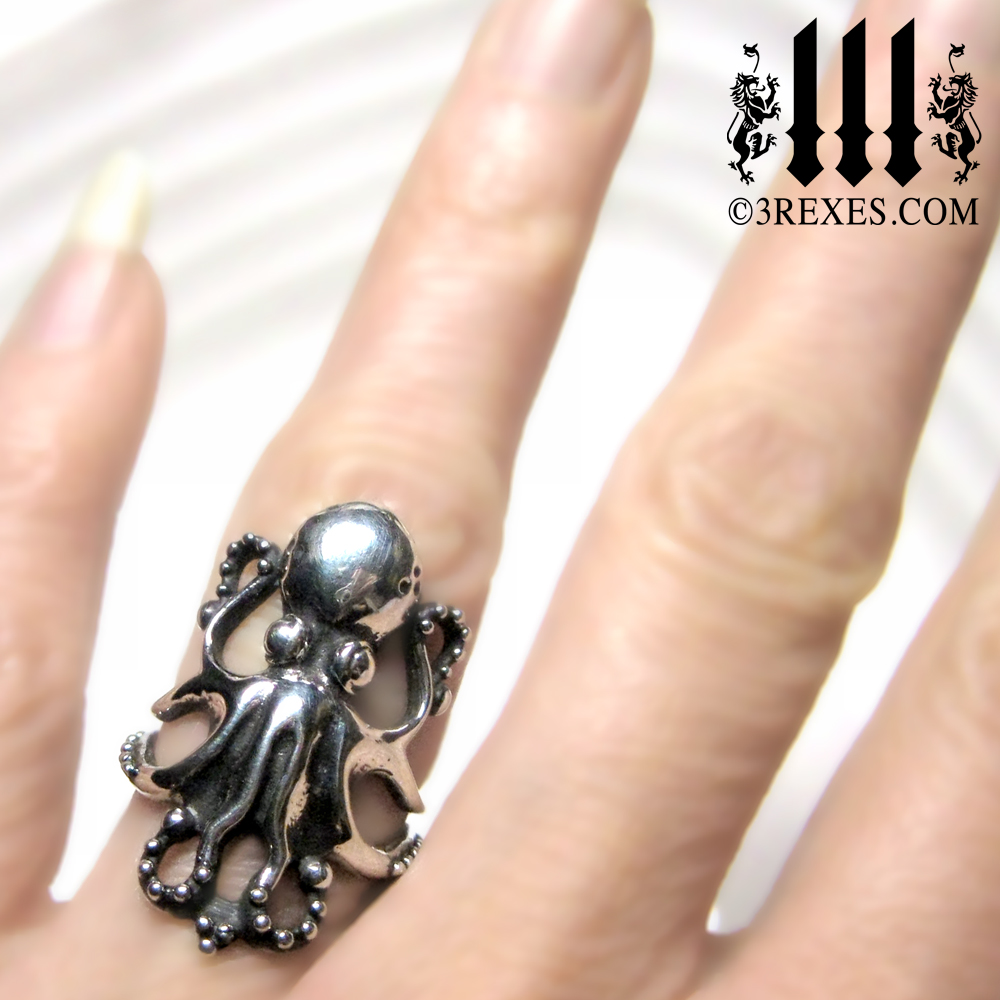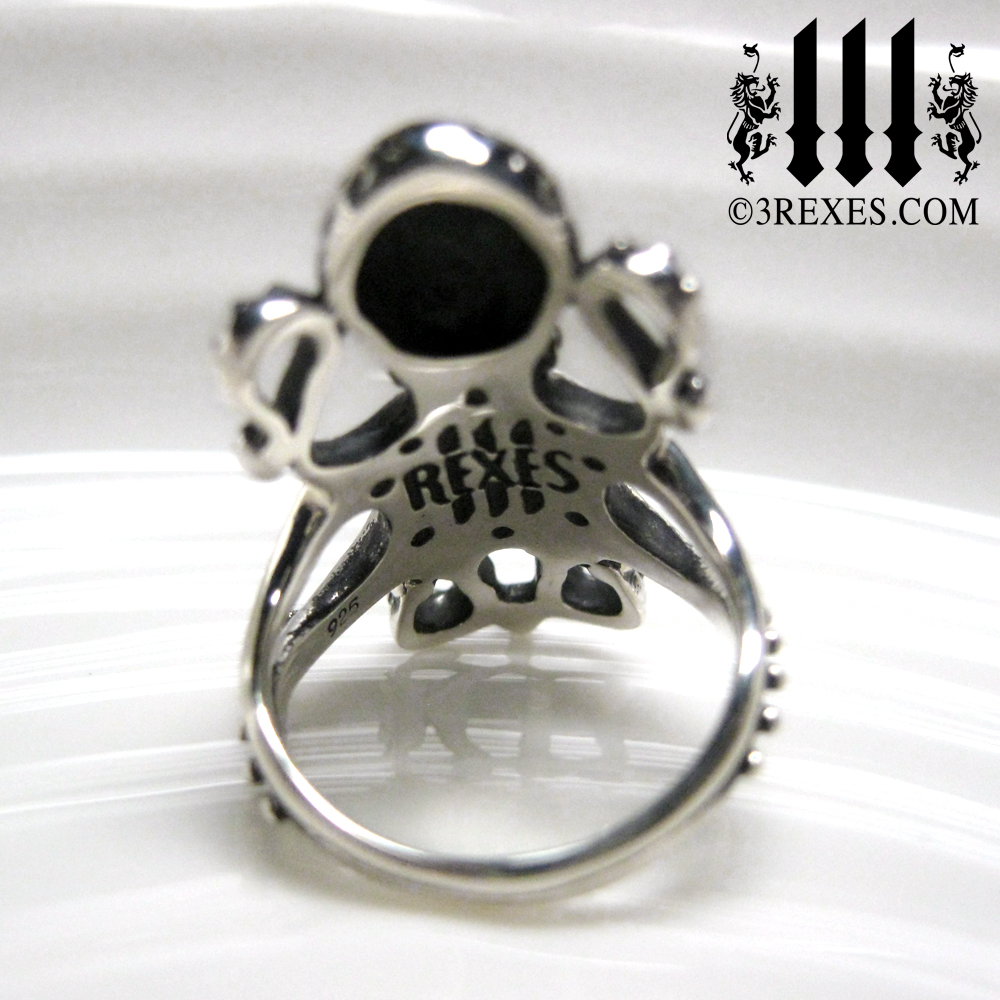 No regrets with this purchase. You will be thrilled with the octopus. He is perfect!

This is my second piece by 3 Rexes. I'm eyeballing a necklace now!

I have the Octopus Dream ring and the Enchanted octopus. 3 Rexes is my favorite designer. I'm ready for a necklace now

He fits perfect and I never want to take him off!

I just bought this as an early xmas present to myself. Fits perfect and looks good on my tan skin. Love it!

I just wanted to let you know how much I adore this little guy! He was a gift and I am so happy. He hugs my finger and he is so light. Thank you 3 Rexes!

Not too big, not too small. He fits great and is so comfortable to wear. I Love Him!