Mens Silver Iron Cross ring echoing the history and chivalry of the Knights Templar! While designing this Iron Cross ring, I made sure to incorporate the triangle, symbolizing "The Great Pyramid" and its ancient Egyptian mysteries. The cutting edge style fuses both the present and the past, insuring that the style of this ring will last well into the future. A unique choice for an alternative wedding!

.925 Sterling Silver
Band is 3/8" tall x 1/8" thick - 1/4" thick at front
Consider 1/2 size larger due to wide band
3 Rexes ring box included (may vary)
Ring Disclosure, Please Read:
1. Sterling silver is softer than 14kt & 18kt gold
2. Make 100% sure on your ring size
3. Antiquing will vary. No two are alike!

Knights Templar Ring Gallery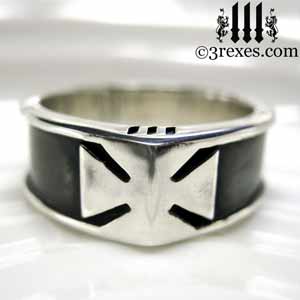 knights templar iron cross ring mens 925 sterling silver band dark antiquing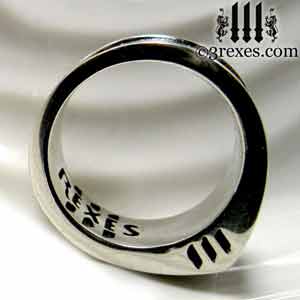 mens silver ring knights templar iron cross band 925 sside detail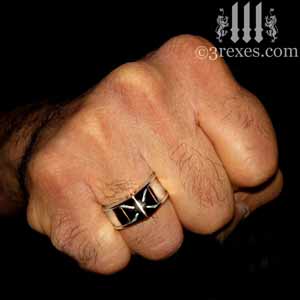 knights templar iron cross ring mens 925 sterling silver band fist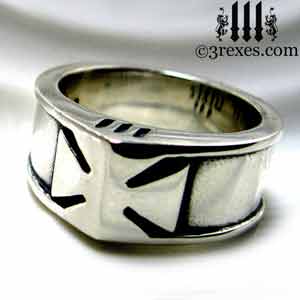 knights templar iron cross ring mens 925 sterling silver band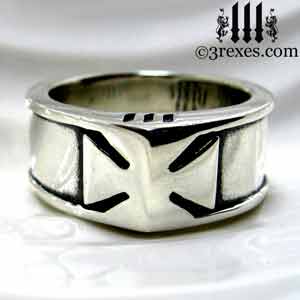 knights templar iron cross ring mens 925 sterling silver band front detail
knights templar iron cross ring mens 925 sterling silver band dark antiquing side detail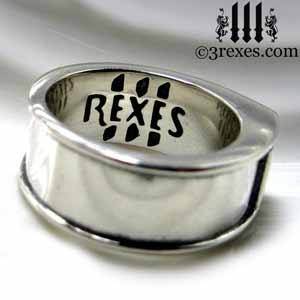 knights templar iron cross ring mens 925 sterling silver 3 rexes jewelry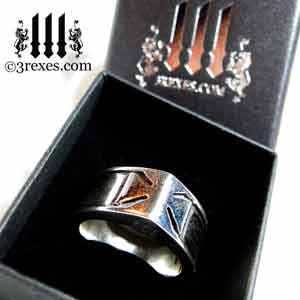 knights templar iron cross band mens 925 sterling silver band 3 rexes ring box